This article describes what happens when you unlink an organisation from an account when this organisation is used in one or more campaign groups.
What happens if you create a campaign group?
A campaign group allows you to select specific campaigns from one or more ad platforms. In the example below, you see that the user has added campaign 4 and 5 to the campaign group (see comment 1, below).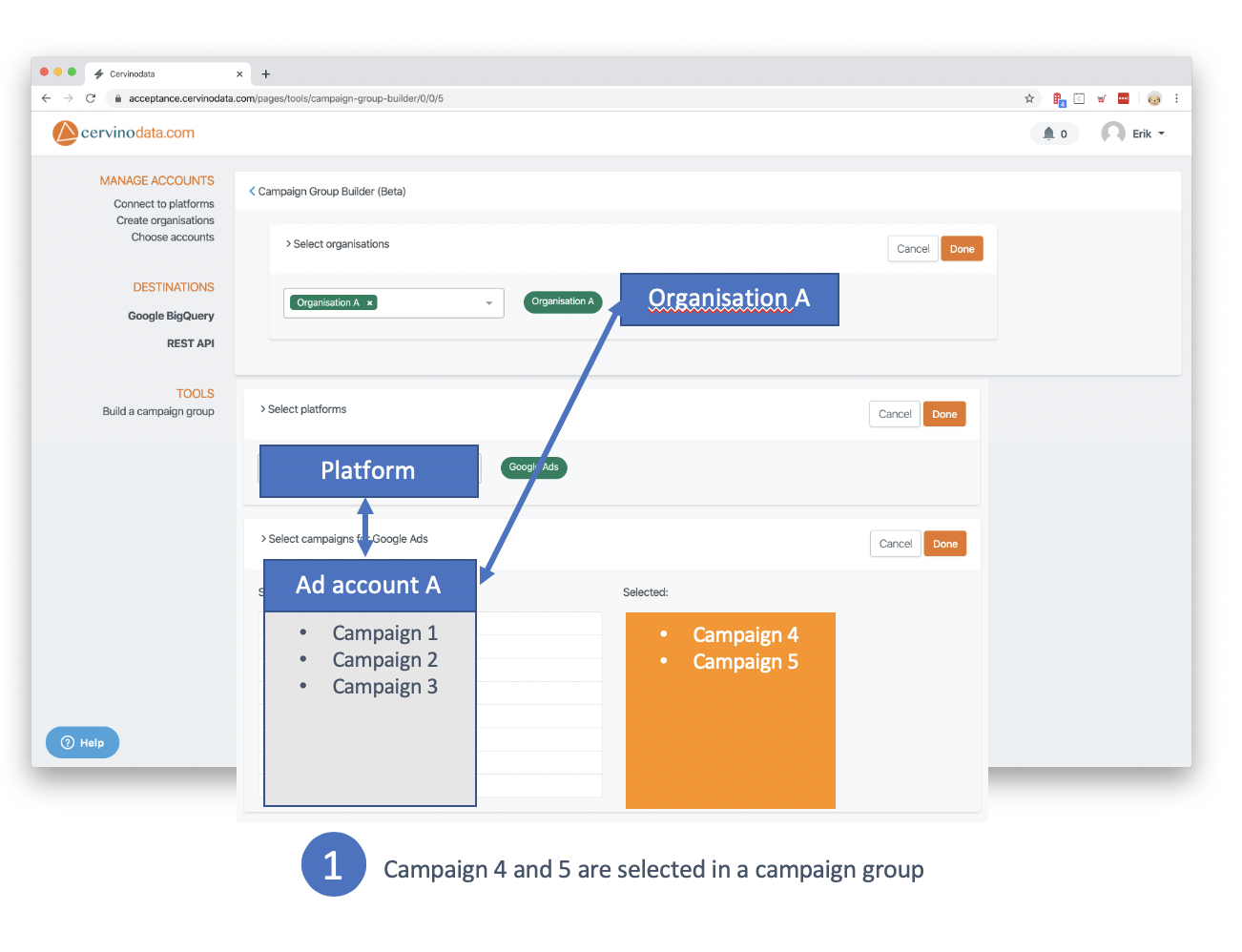 Technically, this means that the organisation and the campaign group are now connected (see comment 2, below). That's because the campaigns are now connected to the campaign group. And they are also connected to the organisation via the ad account.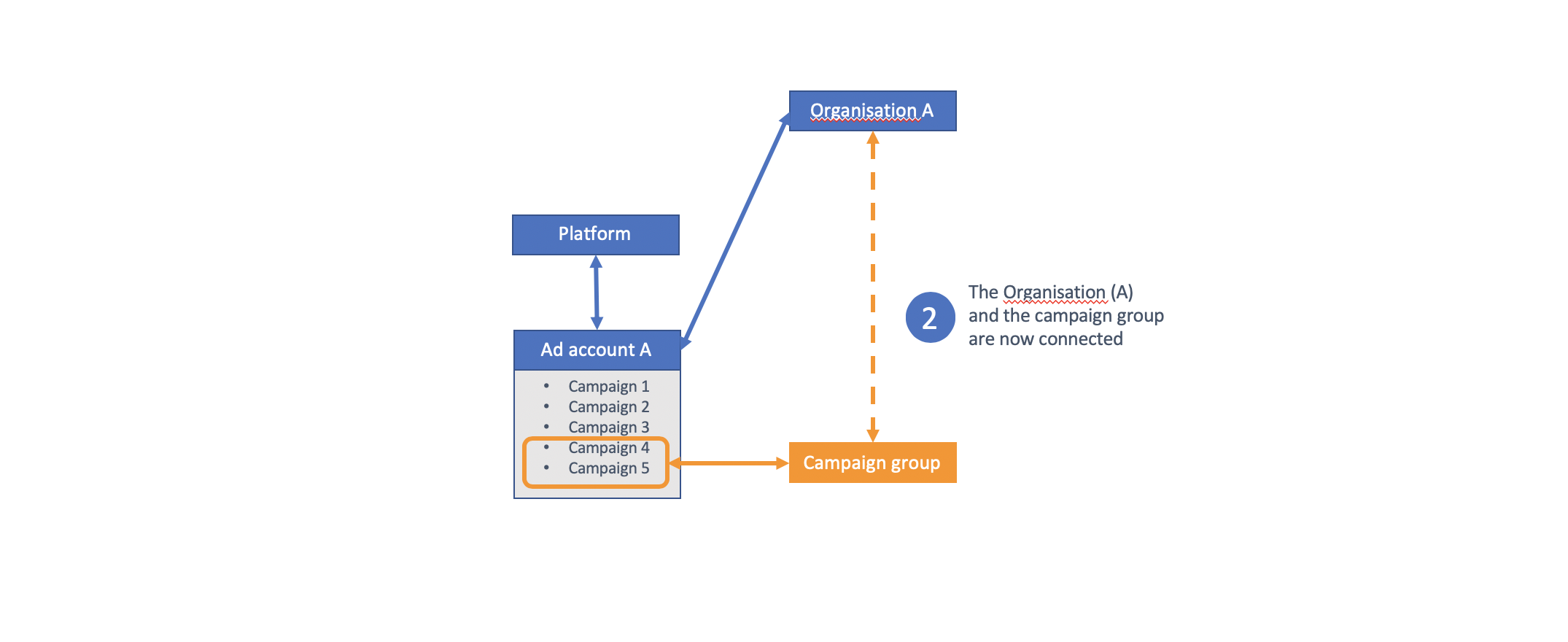 If you unlink the ad account from organisation A and connect it to organisation B, the relationship between the campaign group and organisation A is removed too (see comment 3 below).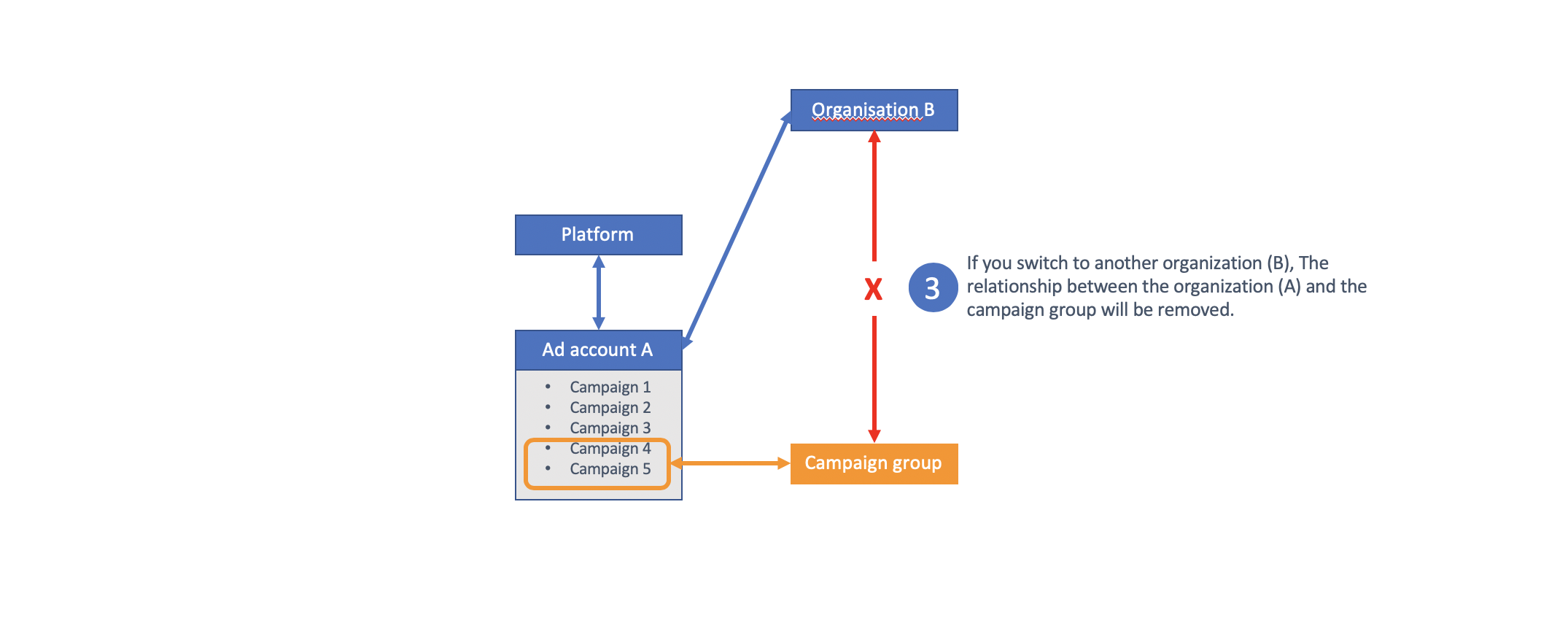 And, because organisation B is not in the campaign group, the relationship between the campaign group and the selected campaigns is also removed (see comment 4, below).