This support article gives a step by step instruction how to set up billing in a BigQuery project.
Log into cloud.google.com and click "Go to console"
In de navigation bar on the left, click "Billing"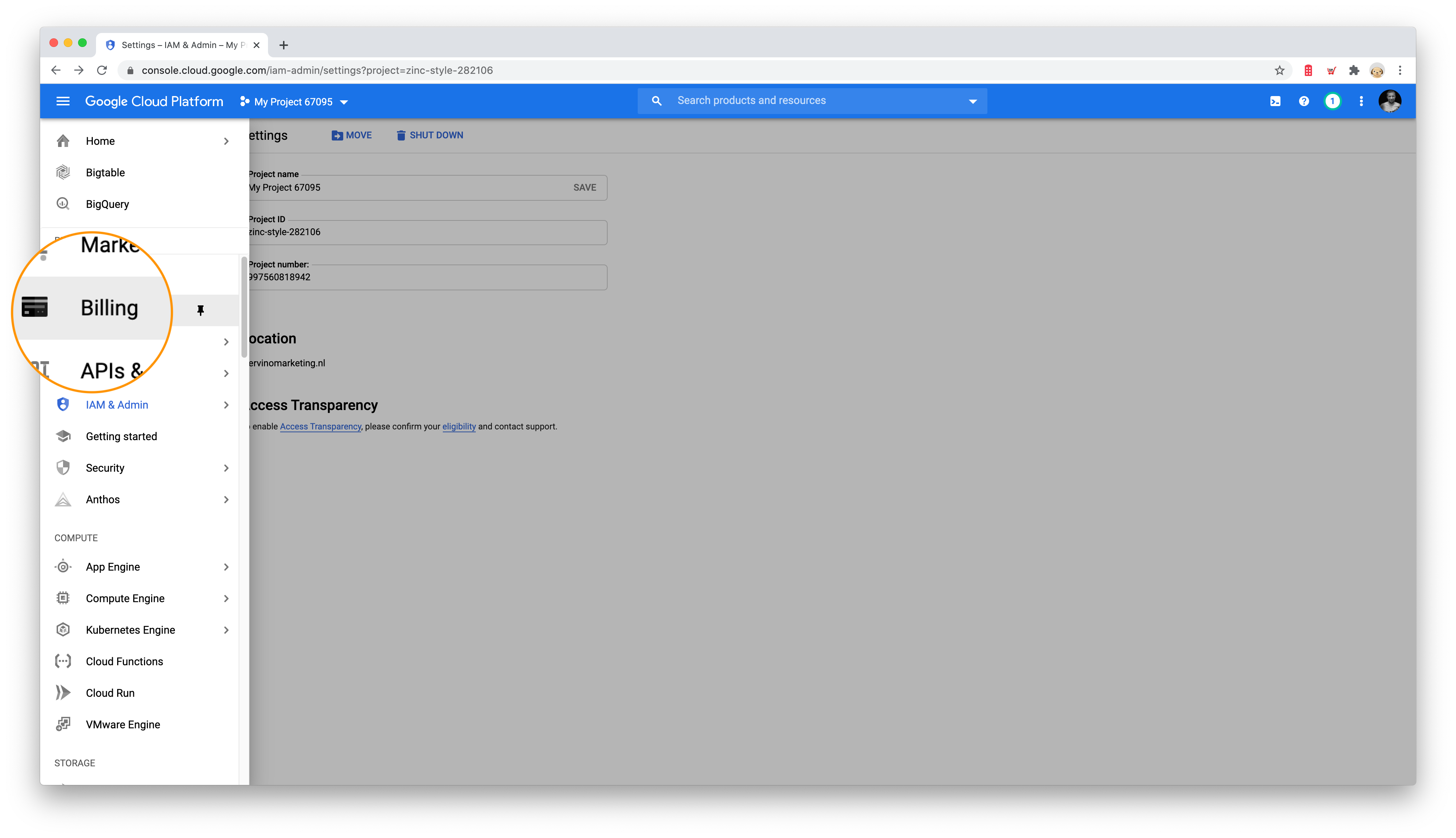 Click "Manage billing accounts"
Select an organisation and click "Create account" (this means billing account)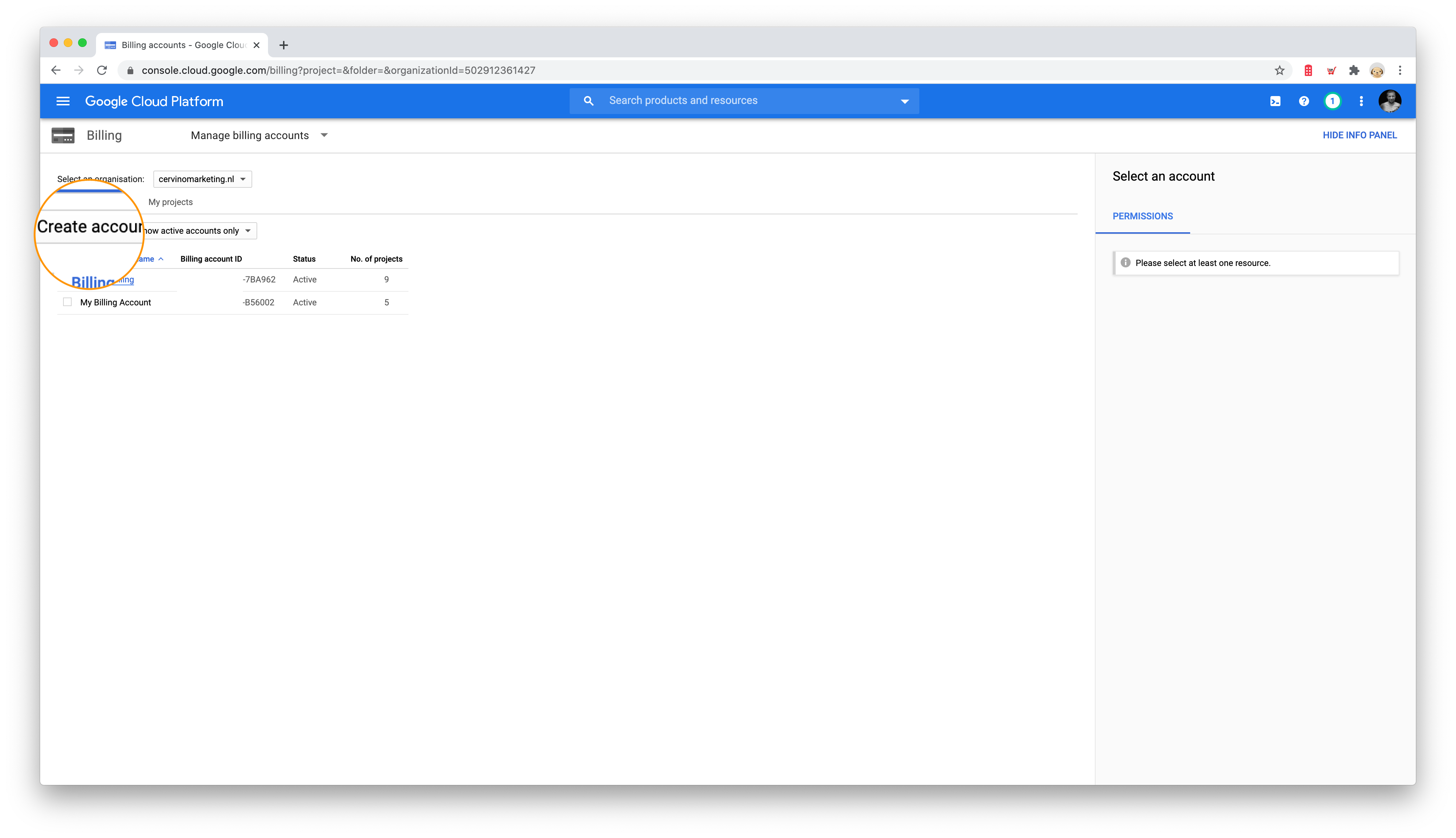 Give your billing account a name
Connect it to the right organisation
Select your country
Press continue
On the next page, you can insert your payment method, update your customer information if needed. Then press "Submit and enable billing"
Your billing is now enabled for use in BigQuery (and other parts of Google Cloud)
Further reading
Although most of our users stay within the limit of BigQuery's paid services, BigQuery requires that billing is enabled in the project you use for Cervinodata.
Related articles